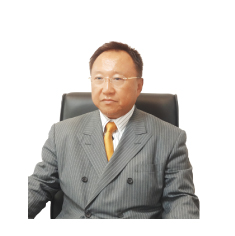 PRESIDENT & CEO
    GOTO ATSUSHI

 Our company,built from the development of the computer system,provides a one-stop
until the operation and maintenance,we have the exhibition business is always the highest
priority that satisfy our customers.
  In addition to information and communication technology business,and there you are
factory management and envitonmental conservation type students production and
development system consulting,development and consulting of mobile phone use sensing
device etc.,we are putting the emphasis on a wide range of fields.
 In addition,we have to support Myanmar's development with Association Of Japan
Myanmar Mutual Cooperation(AJMMC).
 Always moving forward was filling in "Business Support Incorporation" of our company,
was put in the optimal support to companies like to be a business with the aim of people
all of the satisfaction involved,we will strive all employees work together.